"What We Do
Septic System Detail"
Comprehensive Range of Services
Korth Engineering Provides a Comprehensive Range of Septic System and Wastewater Disposal Engineering Design Services Including: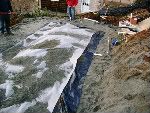 New Septic System Designs
Commercial
Residential
Gravity and Low Pressure Distribution systems
Wastewater Backwash Water Disposal System Designs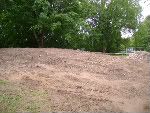 Existing Septic System
Evaluations and Inspections
Camera Investigations
Rejuvenation Assessments
Repair Plans
Why Are We Different
Solutions are tailored to specific circumstances
Construction costs are considered by comparing available solutions; we don't just use a quick solution because it's easy
Designing beyond minimal regulatory requirements by incorporating system enhancements when appropriate
We embrace difficult situations

Most companies have never developed one alternative septic system...we have done several
Our Smallest Project!
A one bedroom seasonal cottage located in a wetlands area
Our Largest Project!
A 110,000 gallons per day Community Wastewater Disposal System
Our Most Difficult Project!
Three Bedroom Residential Septic Leach Fields
Poor Drainage Percolation Rate of 1-4% of Regulatory Specified Design Standards
No Suitable Conventional Approaches
What Did We Do?
Developed a new "Geomat" leaching system with pressure closing and air injection technology
Obtained exclusive regulatory approval from local and state agencies for installation on a one-time trial basis
Geomat technology has been patented and marketed with numerous systems subsequently successfully installed

System has been properly functioning for several years
What Don't We Do?
We don't perform actual system installation - eliminates conflict of interest
However, we do:
Work with your installation contractor
OR
Assist in identifying an installation contractor
AND
We are available to provide installation oversight
Please visit our Main Site
to learn more about who we are and what we do.